Everything you need to know, presented in an easy to follow, self-paced online course.
YOU WILL LEARN...
The different kinds of groups
How to choose the best type for you
How to find existing groups
How to set up your own group
Where to get attendees
Keynote presentation pointers
How to get invited to speak in person
How to do Facebook Live and other social media formats
Working with all sizes of groups
How to convert people in your

group to paying clients



​Best practices for keeping people safe while having fun!
HOW WE DO IT..
First of all, we make it FUN!! (Because if you're not having fun, what's the point??)
Next we help

you

identify and overcome your blocks to getting in front of PEOPLE.
Next, we help you come up with an ACTION PLAN for your specific situation and goals.

Then, we help you...OVERCOME YOUR BLOCKS to taking the steps you need to take.

Then, you set up your first group!

Rinse. Repeat.

​
THE FORMAT:
We know you're busy - and you just want the INFORMATION...fast.

We also know you may need some support.

And, finally, we know you'll have QUESTIONS as you progress...

So this training is being delivered in a self-paced, easy to follow format. You'll watch videos, download a workbook, and be able to attend LIVE Q&A Zoom sessions with others in your same situation.

BEST OF ALL...IT'S EASY!!!! By the end of this training, you will be saying "I wish I'd known all this AGES ago!!"
MEET YOUR TRAINERS
| | |
| --- | --- |
| Shari Coventry, a Certified Clinical EFT Practitioner, presents to a variety of organizations at their conferences, workshops, staff trainings days, retreats and community events. She is skilled at working with organizations to create a culture that is positive, innovative, engaging, and fun. She has been involved in the Wellness Industry for over 20 years in many capacities creating tailor-made workshops and programs for workplace wellbeing, team building, stress management, work/life balance, laughter, happiness and health. She is an Internationally Certified Laughter Yoga Trainer, Clinical Hypnotherapist, NLP Practitioner, and has studied many alternative modalities. Shari is passionate about bringing people together to enhance their wellbeing, connection and to promote health. | Naomi Janzen​ is an Accredited Master EFT Trainer and Mentor for Evidence Based EFT and EFT International. She works with clients from all over the world in her private practice while running workshops to train practitioners both in Australia and the USA. In addition to practicing, training, and mentoring, Naomi works to further the cause of Tapping along with mindfulness/meditation through a number of channels. She is the creator of Remindfulness, an app listed in 2017 by Positive Psychology as a Top 10 App for Mindfulness, as well as the writer and co-producer of documentary The Science of Tapping. She has been running successful tapping groups both online and in person for over 10 years. |
ONE TIME BONUS:

(thisWE ARE OFFERING A SELECT FEW THE CHANCE TO BE PART OF THE LAUNCH OF GROUP TAPPING SUCCESS. WHILE THIS PROGRAM IS GOING TO BECOME A SELF-PACED TRAINING, WE ARE OPENING REGISTRATION TO A FIRST CLASS OF ATTENDEES THAT WILL BE ABLE TO EXPERIENCE THIS WORKSHOP LIVE AND IN PERSON (WELL, VIRTUALLY) ON ZOOM.

THIS IS THE ONLY TIME THIS TRAINING WILL BE OFFERED LIVE AT THIS PRICE. BY REGISTERING, YOU AGREE TO BE PART OF THE VIDEO SERIES THAT WILL RESULT FROM THIS INITIAL SERIES OF WORKSHOPS.

IN RETURN, YOU WILL BE ABLE TO BENEFIT FROM THIS FIRST OF ITS KIND TRAINING FOR A SPECIAL RATE.


WORKSHOP DATES
​
(Sydney, Australia)
Monday September 5 - 7am-8am
Monday September 12 - 7am-8am
Monday September 19 - 7am-8am
Monday September 26 - 7am-8am
Monday October 3 - 7am-8am
Monday October 10 - 7am-8am

​(Los Angeles, USA)
Sunday September 4 - 2pm-3pm
Sunday September 11 - 2pm-3pm
Sunday September 18 - 2pm-3pm
Sunday September 25 - 2pm-3pm
Sunday October 2 - 2pm-3pm
Sunday October 9 - 2pm-3pm​

​(New York, USA)
Sunday September 4 - 5pm-6pm
Sunday September 11 - 5pm-6pm
Sunday September 18 - 5pm-6pm
Sunday September 25 - 5pm-6pm
Sunday October 2 - 5pm-6pm
Sunday October 9 - 5pm-6pm

As this workshop will be recorded, you will have access to replays.
We do, however, ask that you please only register if you can come to at least half of the live zooms.

CLICK BELOW TO REGISTER NOW!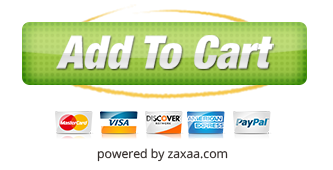 By registering, you are confirming that you have read and understood the cancellation policy below